Welcome to Kayaks by Bo
Try it BEFORE you buy it!
And we really do mean that.
We want you to love your kayak for years to come.
We'll make sure you and your kayak are the right fit.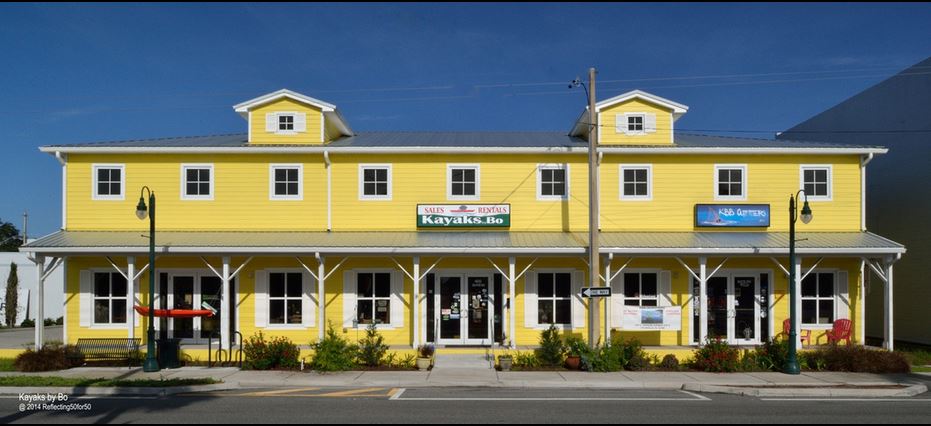 Our Location
410 S. Hopkins Ave, (US1) Titusville, FL
Tel: 321-474-9365
Store Hours
Sunday: 12 – 5pm
Monday: Closed
Tuesday: 10am – 6pm
Wednesday: 10am – 6pm
Thursday: 10am – 6pm
Friday: 10am – 6pm
Saturday: 10am – 6pm
We will be closed for the 4th of July and out on our kayaks. We hope you too will be enjoying doing something fun and outdoorsy on the water this holiday. We will be back to serve you and any of your kayak water sport needs on Wednesday the 5th of July. Come in and...
Kayaks by Bo schedules kayak demonstrations Thursday, Friday and Saturday of each week weather permitting. We encourage trying kayaks to determine if a particular kayak is right for you. No charge and no obligation for a kayak demonstration. Happy Paddling!
Kayaks by Bo announces a Registry Book for gifts. Come in and sign up or call 321 474-9365 and we will list your special requests in our Registry.
What our Customers are saying
Don't just take it from us, let our customers do the talking!
Couldn't have felt more at home! Treated us like they had known us forever and answered every question with knowledge and passion. Jodi Hall
Hands down, the Best Kayak retailer on the East Coast of Florida. Highly informative staff, HUGE selection of various kayaks and accessories, and an incredibly devoted team of passionate paddling enthusiasts.
Please do yourself a favor and swing by, even if it's for a chat. Tom and Lyn will make you feel right at home! Justin Ritchey
Thank You Lyn for spending so much time with Mike & I picking out the perfect life vest for each of us, we had been in your store before looking, we came back to buy because felt no pressure an honest desire to help. The vest are comfortable and unlike the ones we had before we actually wear them. THANK YOU! Beth Stevens
Awesome shop, you need anything for your kayaking needs, they have it!
Captain Steve Bowman
Try It Before You Buy It!
And that's no bull. We really do mean it. We'll be happy to take you and your favorite pick to the water. Would you buy a car without taking a test drive? Exactly. Call 321-474-9365 to set up a demo today!