Lyn
Our Story
Kayaks By Bo is owned and operated by Tom and Lyn Altif.
When you visit our store, you are meeting and dealing with the owners. We have enjoyed visiting Titusville on weekends for the past 35 years, and Tom has been fishing the Indian River and Mosquito Lagoon since age 8. We decided to move from our home in Winter Park and become permanent Titusville residents in October 2010.
The business is named after our Lab Bo. Bo loved the water and was fearless so we thought it appropriate to name the business after him. Since Bo passed away we have rescued another Lab mix, Marley Grace. Marley Grace frequently visits the shop and greets visitors. Our business concept is to encourage visitors to enjoy the "Real Florida" including the Merritt Island National Wildlife Refuge, the Canaveral National Seashore Park, the beaches and the numerous spring runs and rivers found throughout Florida.
The greater Titusville area is the perfect place from where to launch your excursions. It is the hidden secret that has only been discovered by true nature lovers and conservationists.
Using a Kayak is the best way to view the wildlife and enjoy nature. Kayaking is wonderful family fun; excellent exercise; a superb method of fishing and nature viewing; and just plain relaxing.
Kayaking is a great way to see the "Real Florida".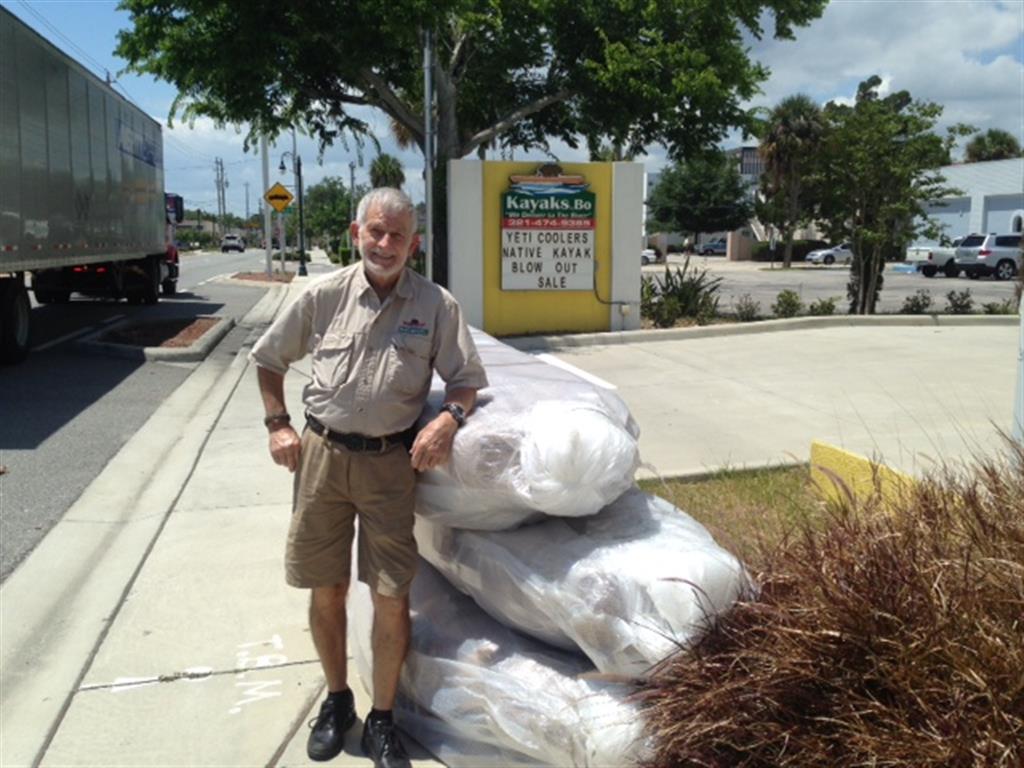 Tom
As an avid paddler, Tom knows the Merritt Island Wildlife Preserve better than the back of his hand! As a conservationist and fisherman he knows where the best places to fish, watch birds or just hang and find a quiet time are. Having grown up paddling the Indian River, Tom will help you select the best choice of kayak for you based on your planned activities and other factors. As long as you don't take away his crackers and soft drink, he will give you a great deal.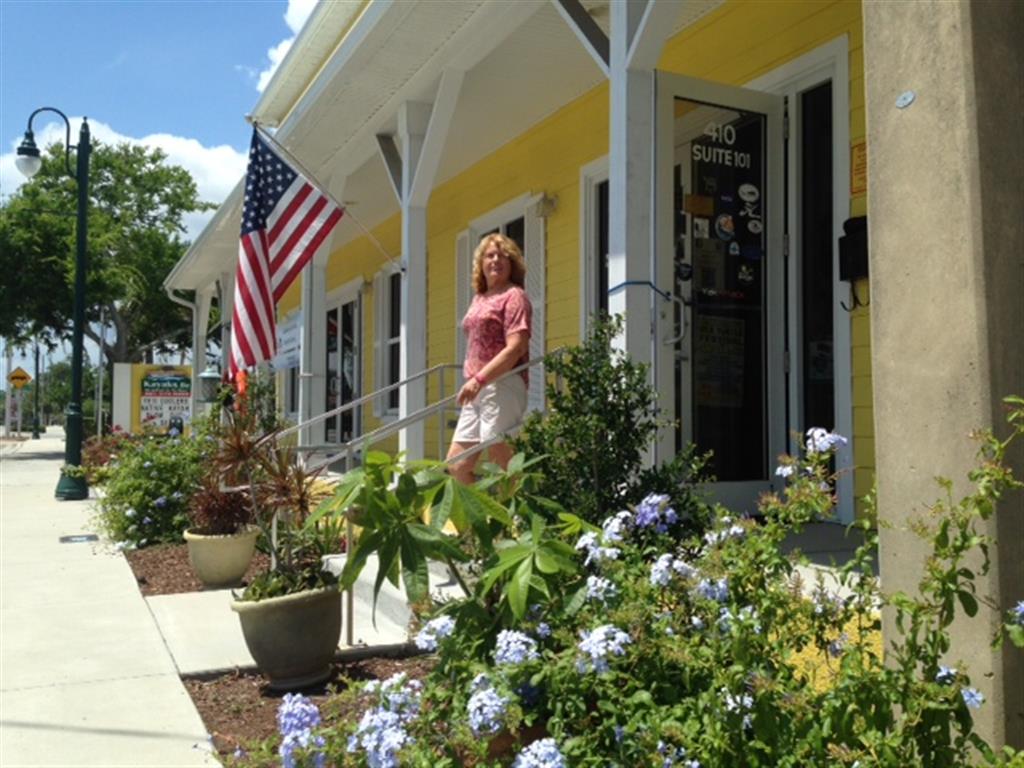 Lyn
Lyn loves the outdoors and was the spark that got Tom and her to start Kayaks by Bo in the first place. Always with a smile, Lyn will help you find exactly what you need, and if it's not in stock, she will find it somewhere else for you. There is a reason why people drive for miles and miles to come to Kayaks by Bo. No matter if you are a beginning or advanced paddler, Lyn will make you feel comfortable and right at home.
Super awesome people. great advice they know what you need before you do!! can't say enough about the people that work there..can't wait to go back to buy my wife a kayak!!!! Chibon Jacobs
My wife and I are kayak newbies and recently stopped in Kayaks by Bo and were blown away by the service and knowledge of Tom and staff. The store has a great comfortable home like feel with tons of great boats and equipment. We are excited to have bought an Ultimate 14.5 and cant wait to get it in the water. Magoo
Great selection of kayaks and accessories. Great people, and excellent customer service! Mike Plante
These guys are the best. So grateful that they allowed me to try out the kayaks before I bought because it definitely changed my mind on what I thought I wanted. Jason even spent a few hours getting my roof rack set up and helping me strategize how I as a single woman I would be able to load and unload my new kayak. Lyn was great on helping me get all the new gear I would need. And any shop that has a sweet dog as the greeter is top notch! I fell in love with Marley.
Jenifer Blauvelt
We purchased 3 kayaks from this friendly family owned business this weekend. Great boats at a great price, and lots of good advice. The test paddle was very helpful, we got to try 3 different boats so we could compare them hands on.
Nick Russell
Amazing people and very personal attention. Love these guys! wont go anywhere else to buy a new boat or accessories for my Hobie. Best kayak store in all the space coast!! bought a Hobie Outback and Hobie Eclipse Paddleboard from them. Great great great people! cant say enough nice things about Lynn and Jason! Jason braved the freezing water and wind for our demo and made the experience awesome! Thank you!
Cherrypie Baxley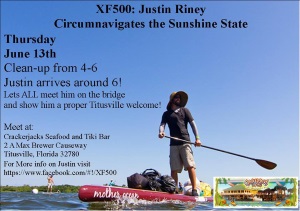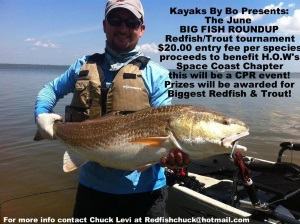 Our Location
410 S. Hopkins Ave.,  (Highway US1), Titusville, FL 32780
Kayaks by Bo, the friendliest kayaking outfitter in the world!